Seacoast Learning Center
We tutor dyslexic children one-on-one to remediate their individual needs. The tutoring
is performed by educators (scholars and qualified tutors) using Orton-Gillingham clinical
techniques. These services are provided free of charge. Our service area spans the south-
east region of New Hampshire and southern Maine.
What is Dyslexia?
Does My Child Have Dyslexia?
When a child struggles with reading, writing, spelling, and sometimes even speaking, it is possible that the problem is
due to dyslexia. The common signs are listed below. This does not necessarily mean that a child displaying them has
this learning disability; however, if a child continues to display difficulty over time in the areas listed below, testing for
dyslexia should be considered.
If you think your child may suffer from this learning disability talk to your school about having a formal assessment
done by a qualified professional to determine if your child does have dyslexia. If your child has been diagnosed with
this learning disorder please contact us to see how we can help.

We have a constant need for fund
raising to pay for the free services
we offer. This effort is led by our
Board of Directors and shared with
parents and others. Board positions
are unpaid and we sometimes have
vacancies. For more information,
please contact the board secretary.

Fund Raising
April 13, 2012:
Seacoast Comedy Night
July 9, 2012:
8th Annual Gold Tournament

Upcoming Events
For information about applying for
student tutoring, or how to become
an accredited tutor, please contact
the center director.

Tutoring

Category TBA
•
Understanding that words are made up of sounds
•
Assigning correct sounds to letters
•
Correct pronunciation of sounds and words
•
Spelling
•
Learning basic sequential information (alphabet, numbers)
•
Reading with age-appropriate speed, accuracy and comprehension
•
Learning numbers, facts
•
Answering open-ended questions (math or word problems)
•
Organizing thoughts, time, or a sequence of tasks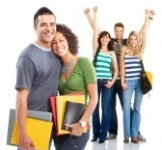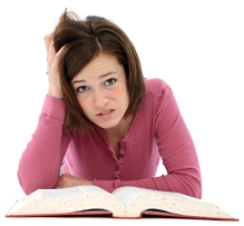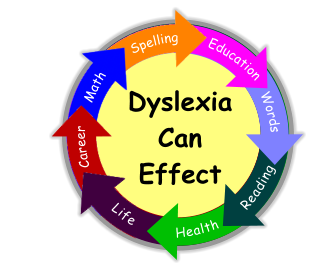 Dyslexia is an under-reported disability, an inheritable neurological
condition that affects language acquisition, processing and decoding. Up to
20% of the U.S. population has learning disorders, and 80% of these people,
many of them children, have varying degrees of reading disorders that
qualify as dyslexia (National Institutes of Health estimate). Dyslexia is a
disability in learning, not in intelligence, and afflicts girls and boys nearly
equally. It is a lifelong condition. Although incurable, it can be managed
successfully. Most importantly, with early detection and treatment, children
with dyslexia can learn and succeed academically.
Children with dyslexia are typically highly creative and intuitive, and are
excellent hands-on learners. Some of the world's most famous artists,
innovators and leaders were and are dyslexic, including Leonardo daVinci,
Albert Einstein, Thomas Edison, Agatha Christie, William Hewlitt, Winston
Churchill, Tom Cruise, Cher, Jay Leno, and Charles Schwab